Cooking without a kitchen can be quite a challenge, but here's proof it can be done well.  This Shepherd's Pie was a winner in my opinion, cooked in the bench top cooker then served piping hot with peas.  A  great supper on a cool Autumn night.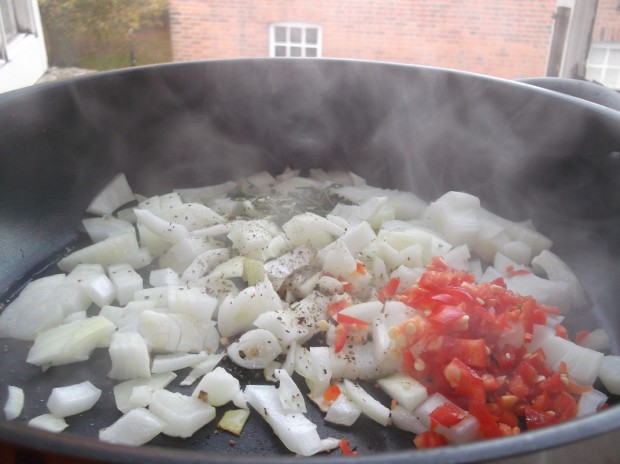 Start with a drizzle of oil in a non stick pan and saute off some chopped onion, garlic, chili and finely chopped rosemary, season with salt and pepper.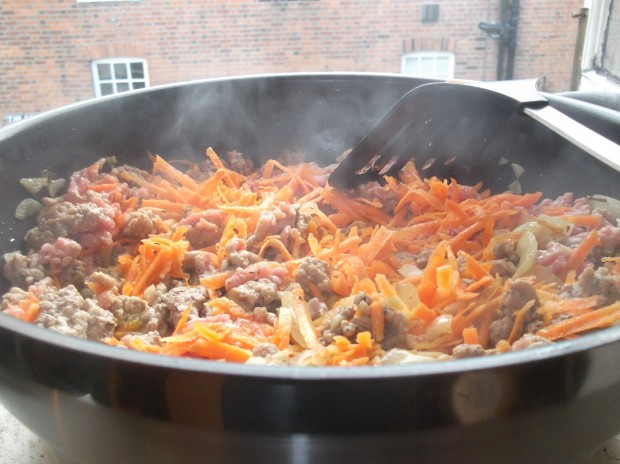 When the onion mix has browned a little, push to the side of the pan and add lean lamb mince and some grated carrot.  Let this cook down and brown a little……the browning of the meat will create more flavour to the dish.  Stir the onion mix in with the lamb and the carrot now.  Add tomato passata, stock, a little more chopped rosemary, a splash of ketchup and stir thoroughly.  Let simmer on very low with a lid.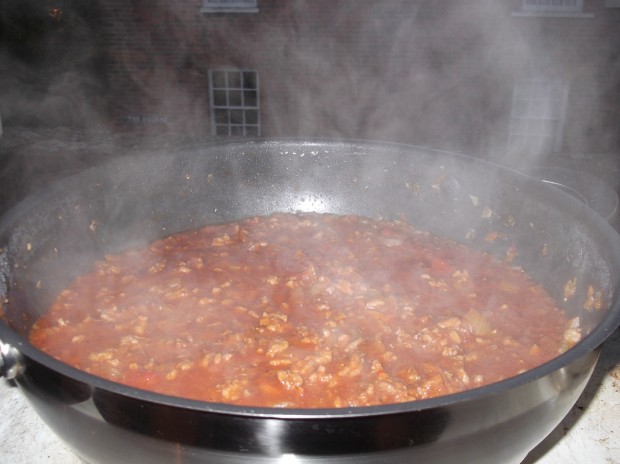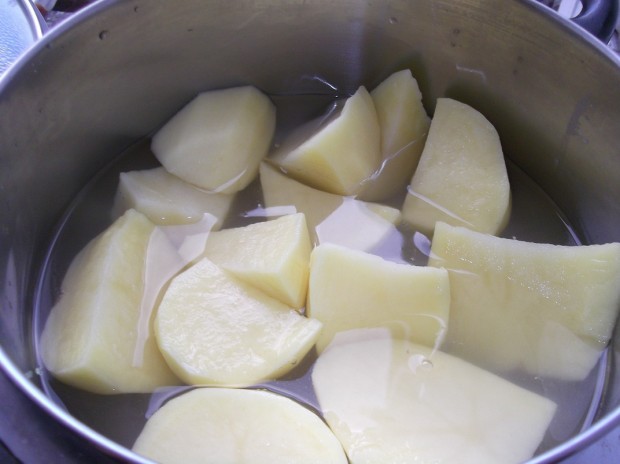 While the dish is simmering, peel some potatoes and boil until soft in a pot of salted water.  Put in enough water to almost cover the potatoes, but don't drown them!!  When soft, mash into a creamy texture adding a little milk and butter if that's what you like.  I'm letting you in on a secret now (which I don't often do!)  I add a small egg to the mash potato and beat it through thoroughly.  This gives a crustier, browner and plumper looking potato top at the end of the cooking process.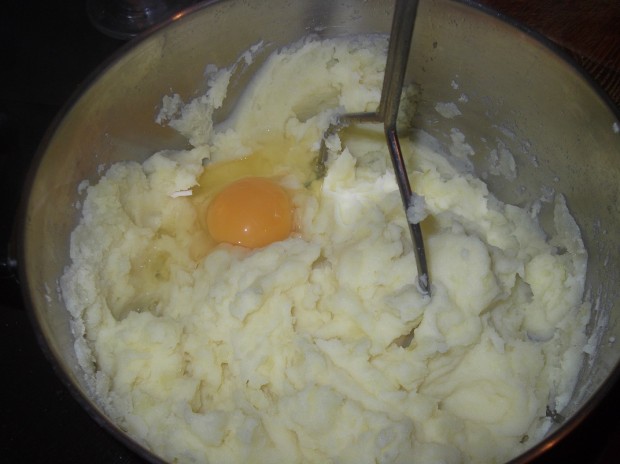 The meat should be simmering nicely still.  I give mine usually 45 minutes, adding a little stock if the mix becomes dry.  Taste and check if it needs seasoning. When you feel you have cooked it to your liking, remove from the heat and transfer the mix to an oven proof dish.  Set the oven to a high temperature.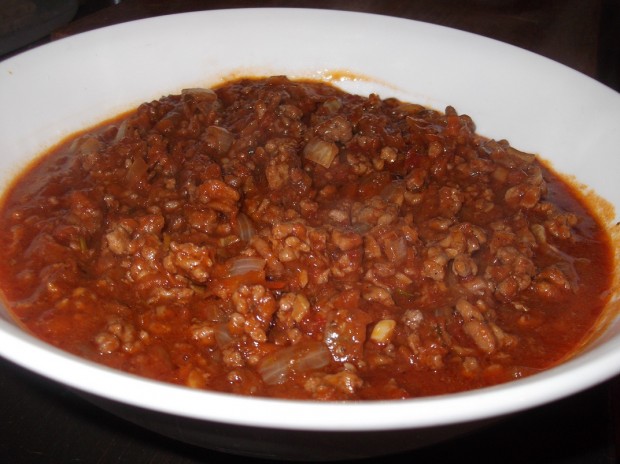 OK time to cover the meat mix with the creamy mash potato.  Do this anyway you wish.  My husband Steve likes the fork treatment!! but I prefer swirling with a spoon…..I think it looks pretty! and gives a crustier finish.  Be sure you seal in the edges of the dish to keep the mix from oozing out too much.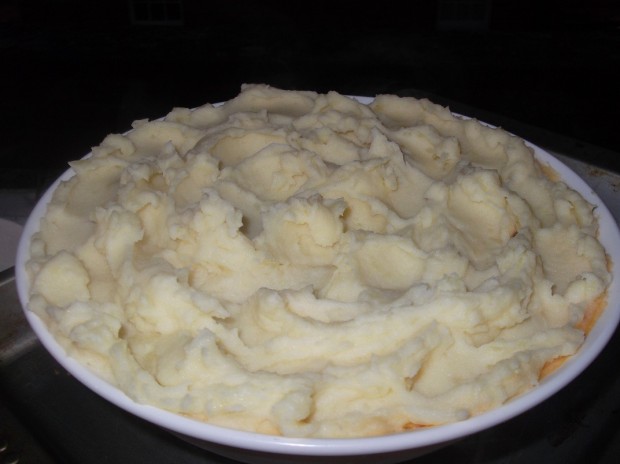 Right, now the best bit.  Transfer this dish into the oven, onto a tray so if there are any spills during the cooking, it won't dirty up the oven.  Lower the heat to medium and cook until a golden brown colour.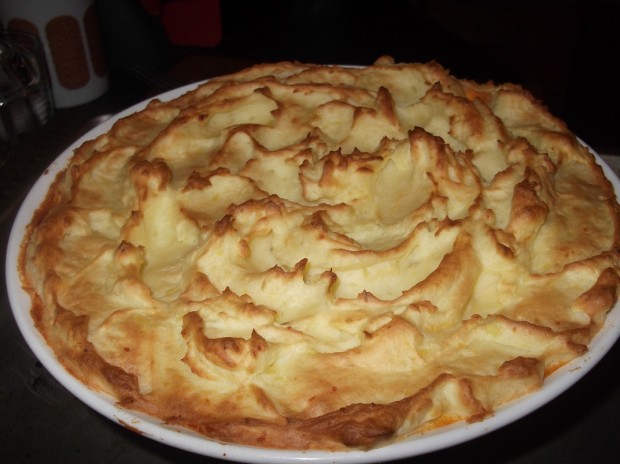 You little beauty!  My favourite pie dish is ready….not a bad job considering we don't have a kitchen!  We served this with green peas, and of course a glass of good Aussie red wine.