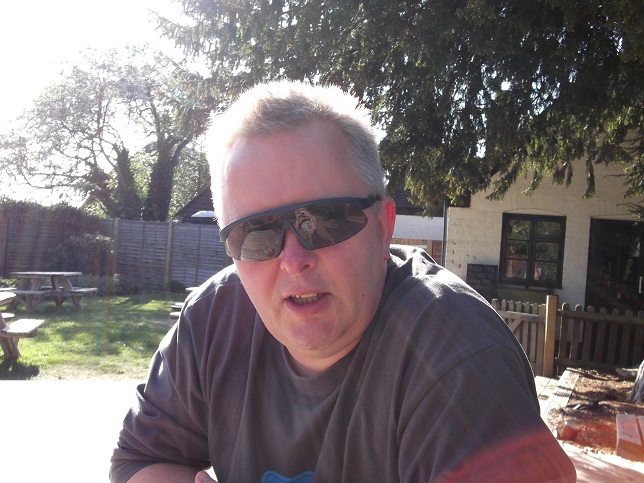 Well, turning 50 years of age is a big event in my book, but my husband Steve took it all in his stride and as far as he was concerned, it was just another Birthday!  He may be carrying more weight than he would like but I have to say he is looking pretty good for the big old 50!  He walks miles each day and loves the outdoors just as I do.  He loves a healthy diet and I recon the only thing he overindulges in, at times! is his favourite beverage of a good, well kept real ale!!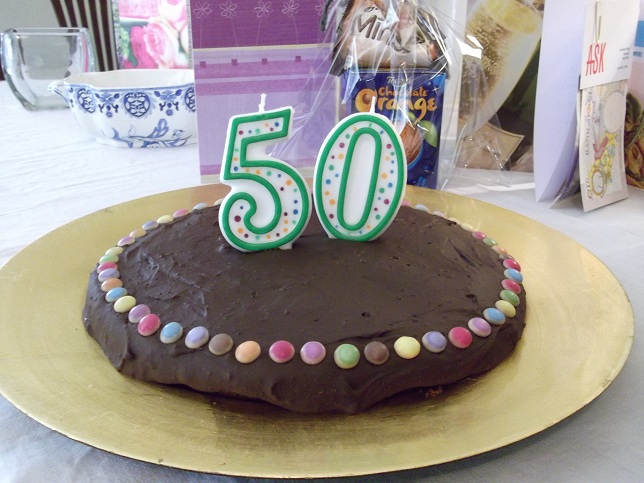 It was a lovely day, starting with a walk then breakfast/brunch of leek scrambled eggs on my homemade wholemeal toast.  I'm not in the practice of making Birthday cakes, but this was a special occasion which warranted a little cake of some description (whether Steve liked it or not!)  So, I made a little chocolate cake the morning of his Birthday and covered it in peppermint chocolate and m&ms.  There was a knock at the door as this cake baking was going on and there appeared lovely Sarah from next door, with a CHOCOLATE BIRTHDAY CAKE for lucky Steve!!!!  Wow!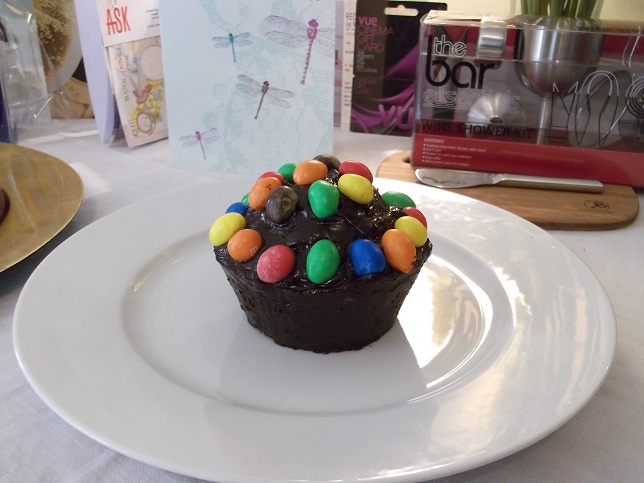 In my own 44 years on this earth, I don't think I've ever had two Birthday cakes made for me……it must have been Steve's lucky day.  Just as well we had room in the freezer!
So we had drinks in our local pub beer garden in the wonderful early evening sunshine, then the cab we booked took us to the George and Dragon Pub in Wolverton Townsend for some lovely Aussie wine along with a good steak and ale pie.  Paula brought an individual treacle sponge pudding with a candle burning in it to the table after our meal and we sang Happy Birthday which finished off a top day.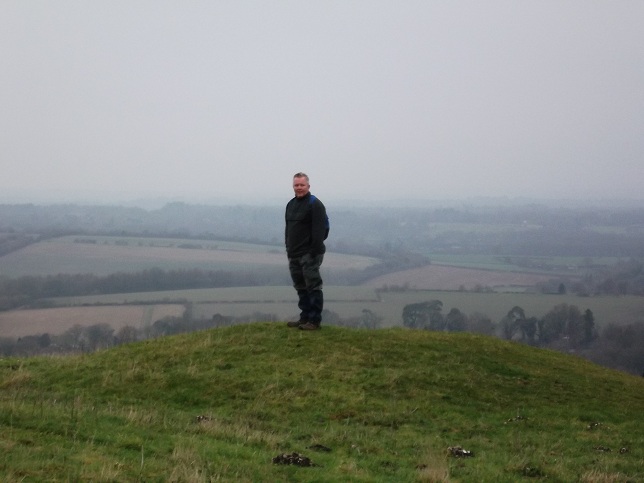 So, my husband is now 50 years old and I have now spent 22 Birthdays with him and look forward to many more to come.  He is my best friend forever.