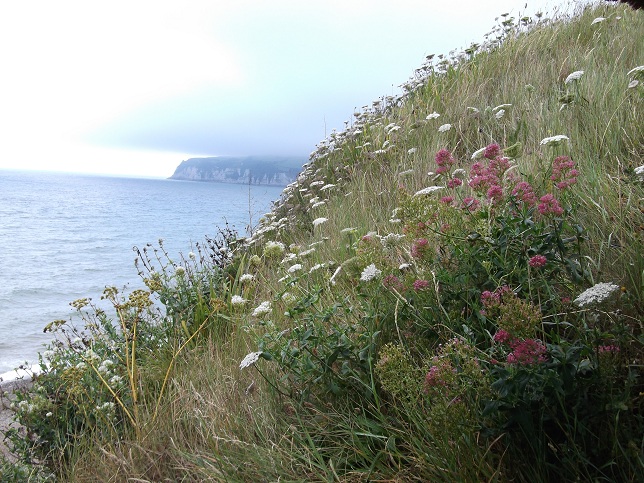 I absolutely love the hilly countryside around Devon and Dorset and in this area there are some of the most spectacular (and arduous!) Coast Path walks.  We've based ourselves in Seaton, Devon this week to walk some of our favourite stretches of this famous coast path.  Today is Steve's favourite West Coast Path walk.  Surprise, surprise, it's one of the most strenuous, difficult, physically challenging walks on the coast!  Steve has always been one for a testing physical challenge and this walk was just that.  The Undercliffs walk from Seaton, Axmouth to Lyme Regis we have walked many times…..so we knew the dangers and how difficult and rewarding it can be.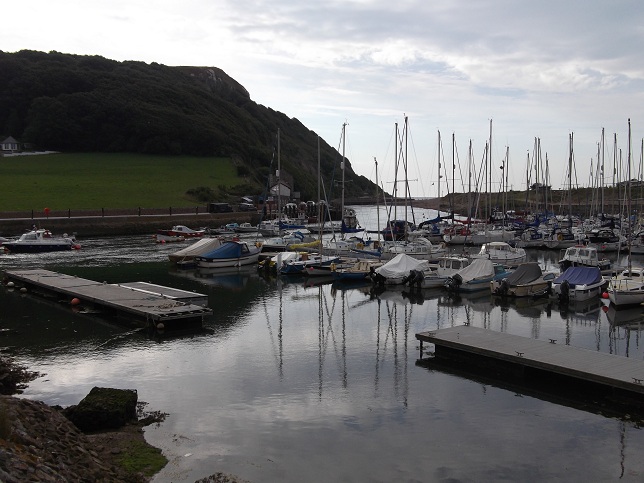 The Undercliffs are part of the 'Jurassic Coast.' This magnificent reserve covers wild woodlands, land-slipped cliffs, fossils, geology and spectacular wildlife.  It was declared a National Nature reserve in 1955.  It is one of the largest active coastal landslide systems in western Europe and lies within the East Devon Area of Outstanding Natural Beauty.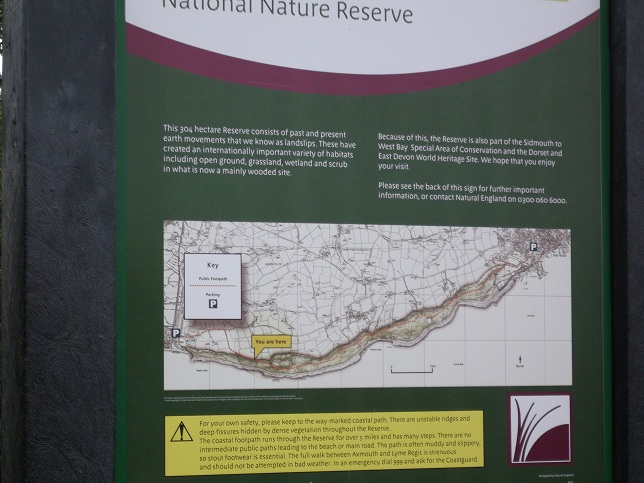 Rain was forcast to come through around mid morning, so we needed to get an early start to reach our destination without getting too wet.  We packed our rain coats and a few supplies and set off in good spirits……..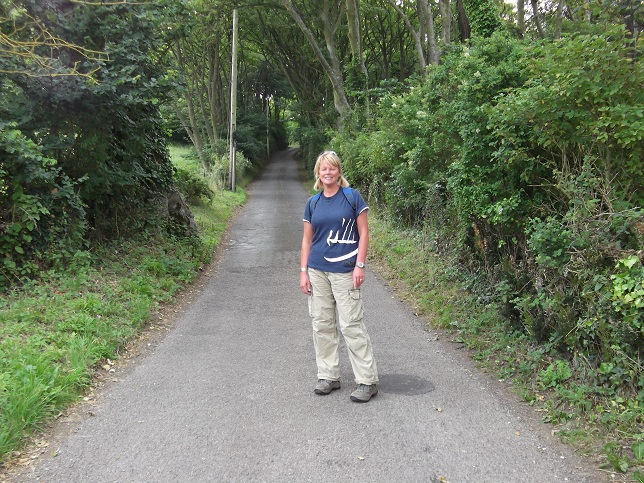 Yep!  This lane up to the Axmouth Golf Course was a killer of a hill that seemed to get steeper as we walked on.   When we finally make it to the Golf Course we then had to continue uphill until we made it to level land for a little breather!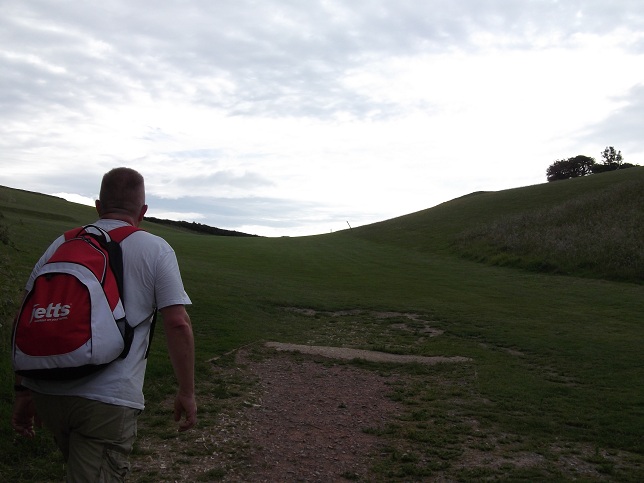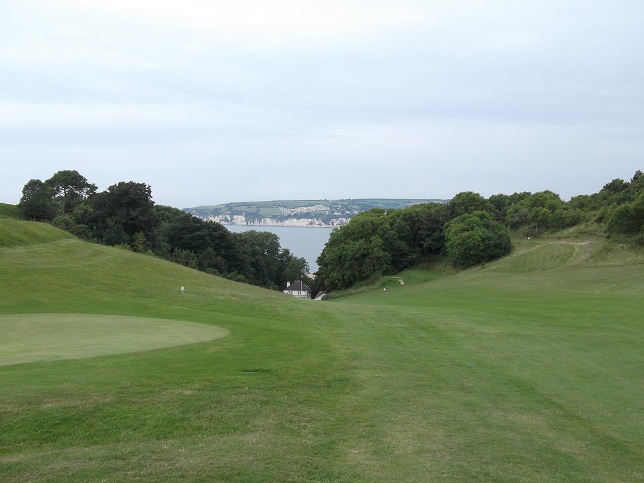 The views on this walk are quite breathtaking but soon we would be approaching the Undercliffs where it would be pretty tough going with only a few glimpses of the sea along the way.  Weather still looked bright but rain was definately on the way.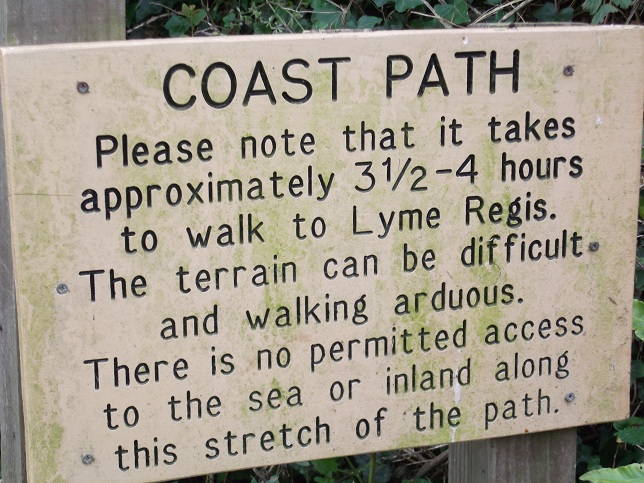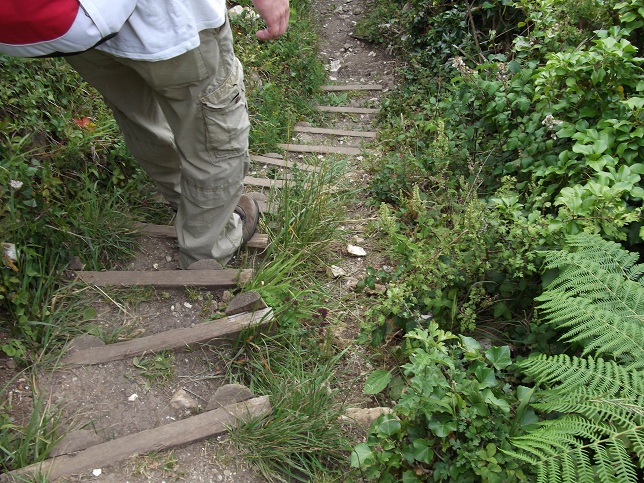 I was enjoying this walk so much and Steve was too.  The Undercliff's warm and sheltered micro climate was a different world away from the windy cliff tops and pebble beaches surrounding it.  Steve spotted a lizard and we passed a tiny Hazel Dormouse that unfortunately had passed away earlier that morning.  There were so many beautiful butterflies and the bird life was wonderful too.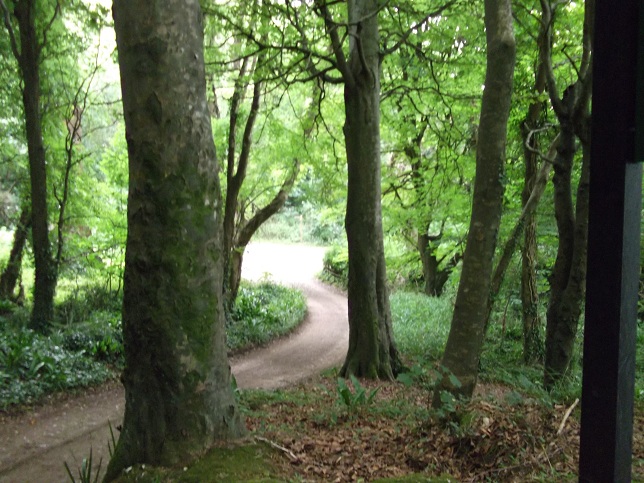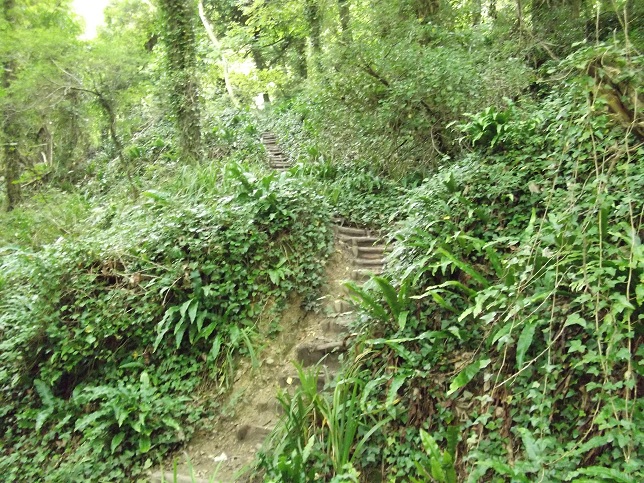 We were so lucky as it was still very dry underfoot as there hadn't been much rain over the past week.  This path can be treacherous when wet….very slippery and muddy, so we were thankful of the conditions.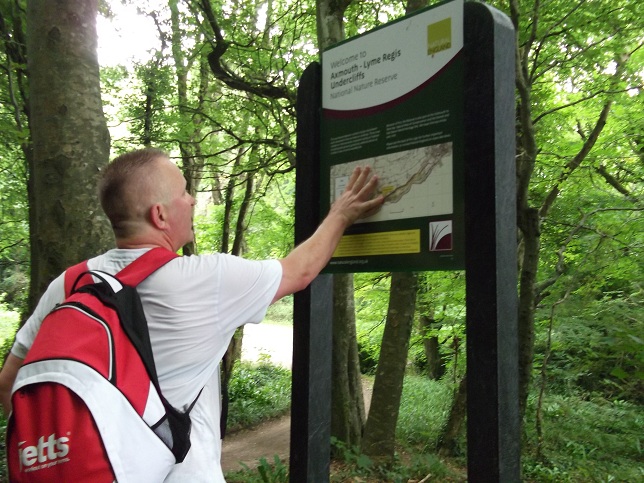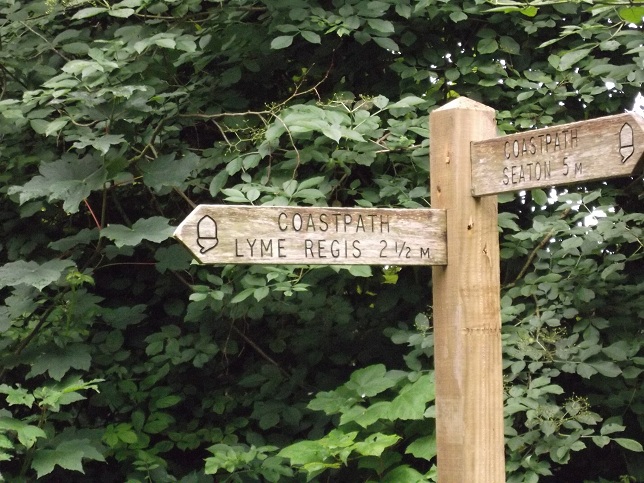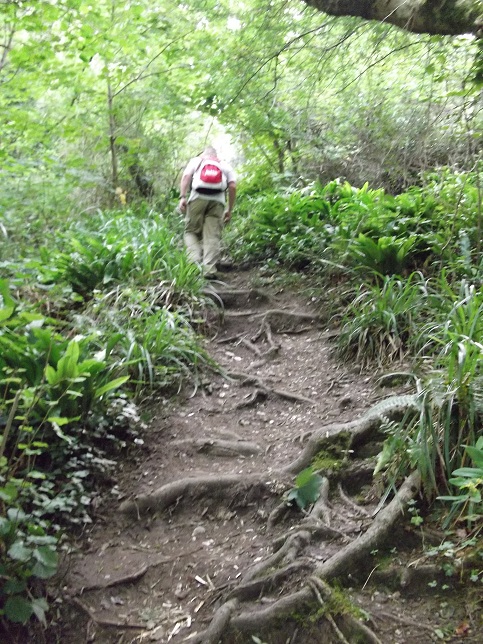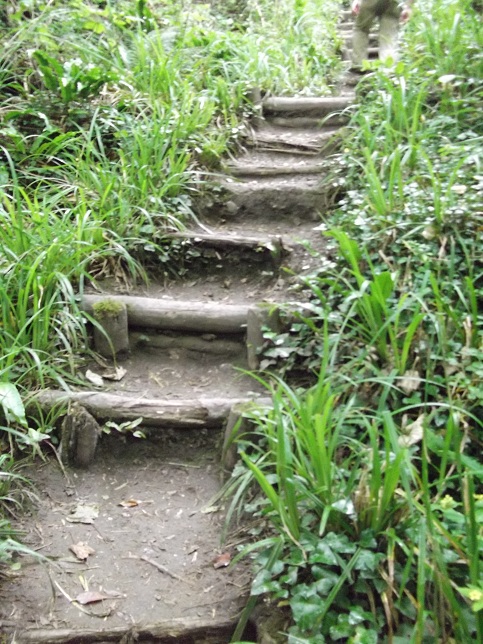 The wildflowers were wonderful on this walk….yellow Wort, Bird's Foot Trefoil, Rock-Rose, Yellow Horned Poppy and some beautiful Lilac.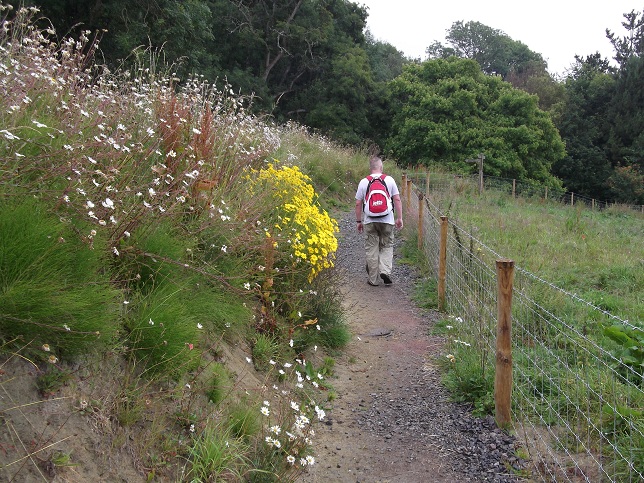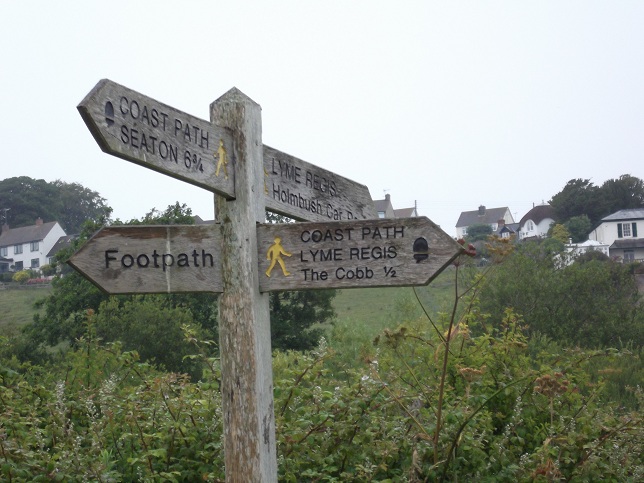 Wow! We were nearly there…..eight miles of difficult, strenuous terrain was coming to an end.  The sense of achievement was massive!  The rain had started now but we didn't care.  Our delight in the walk we completed (without injury) was enormous and getting a little wet was not a concern.