With our supper already sorted for this evening (Steve has made a Beef Rendang with rice and flat breads!) and after all our jobs done, we were looking forward to a couple of quiet drinks down at our local pub, the Pineapple, at Brimpton Common.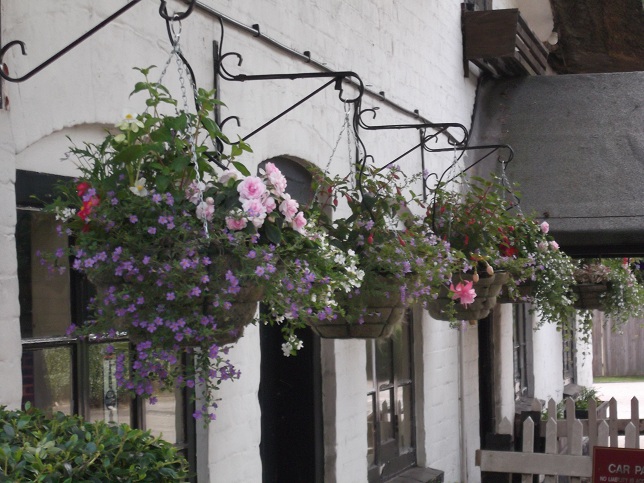 We had both been to the gym earlier that morning so there wasn't any guilt about a beverage or two.  We were extremely delighted that Robin Redbreast joined us while we were there.  He loves the beer  garden at the Pineapple.  We must remember to take a few little bits of bread for him next time we visit!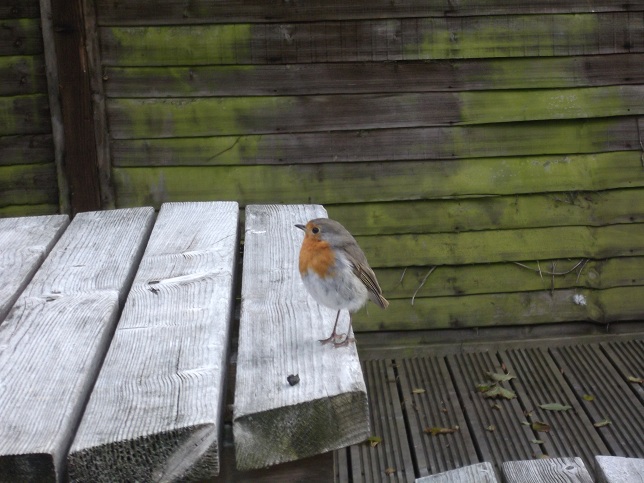 So, it was very relaxing, sipping on a Stowford Press Cider in the lovely beer garden with Robin and Steve who ejoyed his pint of London Pride.