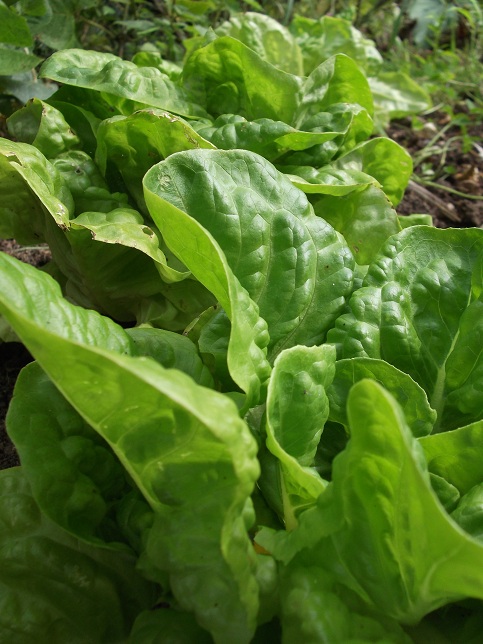 I am starting to reap the rewards for all the hard work watering and feeding the garden.  The lettuce I pick daily and provides me with some gorgeous salads.  Steve dislikes this type of lettuce and prefers the plain, pale Round lettuce in Tesco.  Good, it will go further!
The baby tomatoes will be ready soon to pick and put into all these lovely salads.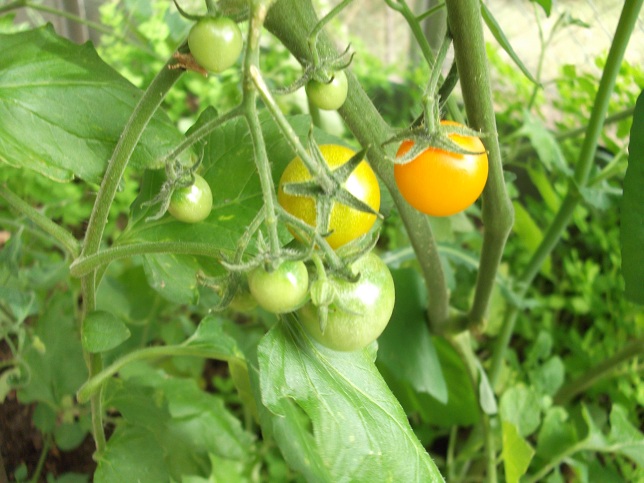 The raspberries we are picking now and continue to be wonderful….served with natural yogurt, heavenly.  The wasps love these plants and I am very careful as I was stung last summer picking plums and my finger was throbbing and swollen for four days!
The apples in the orchard and gardens aren't ripe enough to eat yet but they're not far off.  There are quite a number of varieties but not sure of the names.  Can't wait as I am a huge apple fan and they stew very well.