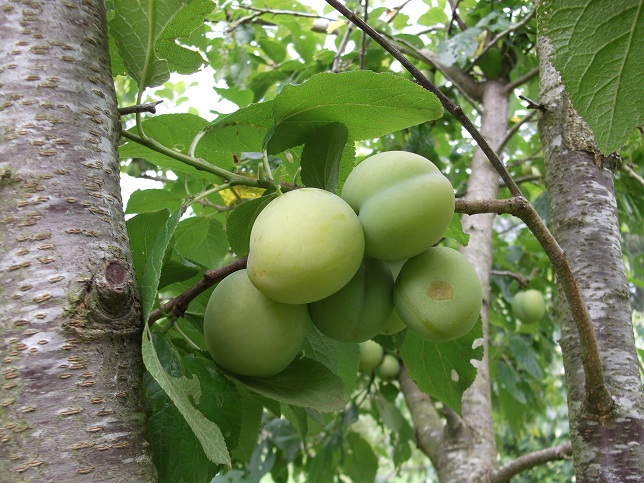 I will never forget living here in Hampshire on this property.  I'm always discovering interesting things about plants and nature and I'm so blessed Steve has set up this website for me…..I will always be able to refer to it in future years when I'm old and grey, walking and  writing books!!
I found this variety of plum today when I was in the orchard picking a selection of plums to put into a dish for the big house.  It's called Golden Gage, a variety I have never heard of and certainly have never tasted.  Not surprising I guess, living most of my life in Australia!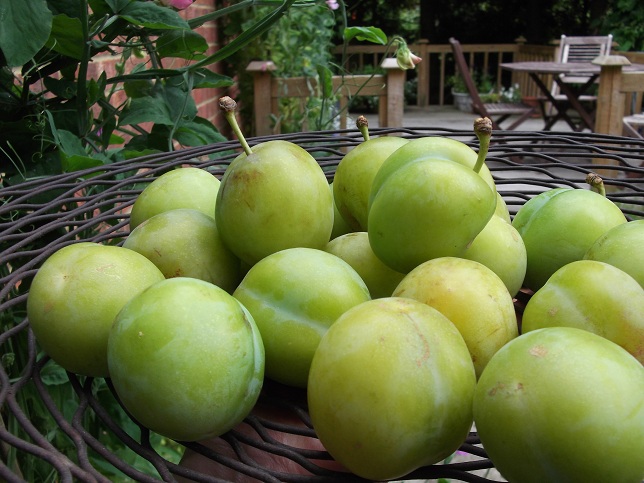 So unlike any other plum I have tasted.  Not as juicy, I would say and not so sweet, but refreshingly sweet, if that makes sense.  The colour is gorgeous; starts from a beautiful lime green then when fully ripe, a lovely golden yellow.  I like to eat them just before they reach their fully ripe state of golden yellow.   How lucky am I as a plum lover to discover this today?  Poor Steve is working hard inside on his computer and when I came back into the cottage with a broad smile on my face, he was wondering what all the fuss was about.  "Over a plum!  I'm trying to work here!" he said.  Oh well, I just get caught up in my own little world I guess!!  My next job is to water the tomatoes with the dogs!!