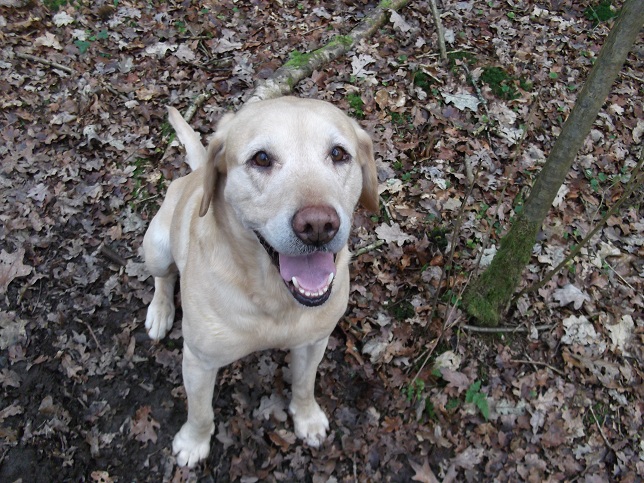 Indi, the older of the two Labradors I look after, is still pretty impressive for his nine or so years on this earth.  He can still haul his body over the odd fence on this big estate we live on and he keeps himself very trim with a number of sports he takes part in.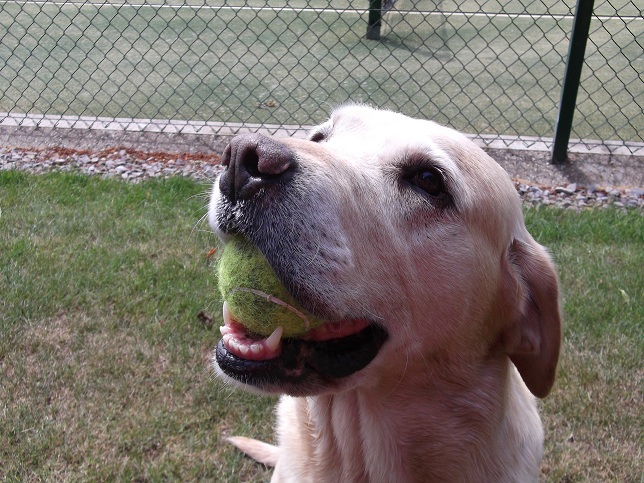 He is one of the best gun dogs around who also has a great love of tennis which heis not supposed to play!  He's a great swimmer and especially loves to swim in the river and streams down in the woods and water meadows.  You will often see him taking a dip in the large swimmingpool during the summer months on the estate and always leaves the pool in a gentlemanly manner! unlike his mate Jester who bounds out of the water as quick as he can, shaking himself off carelessly.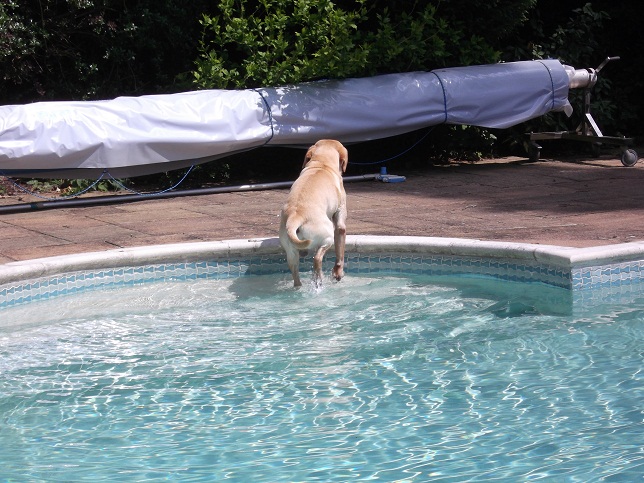 Indi also is a great wrestler and usually wins his daily bouts with the young Jester.  Jester occassionally squeels like a baby when things get too rough but loves the game all the same.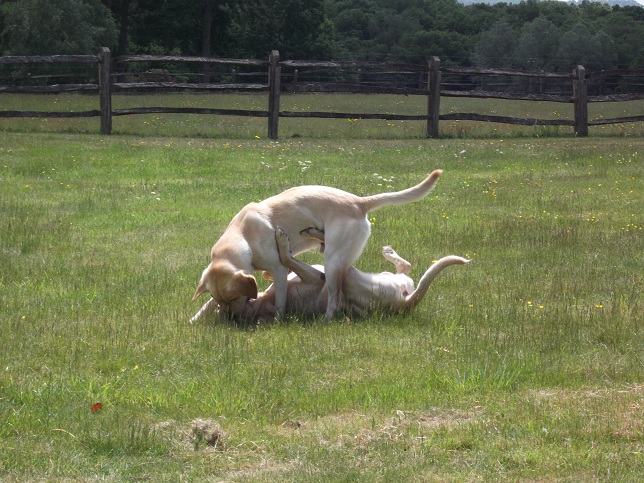 The two dogs have a great life here in Hampshire and are lucky to have each other's company.  Steve and I are just back from taking them for a walk in the woods this morning and as I peeked through the door to the dogs room just a while ago, the two of them were sleeping like babies.  We'll take them out for a run this afternoon through the fields while we check on the sheep, so they'll have another lovely day of exercise.  Happy, healthy dogs!