We have just walked back to the cottage after a lovely early Saturday evening drink at The Pineapple Pub, Brimpton Common, better known as "Our Local."  The new manager is Tyler, a great young guy with energy and interest.  A breath of fresh air really……..I believe he is a winner for this place and not bad looking either!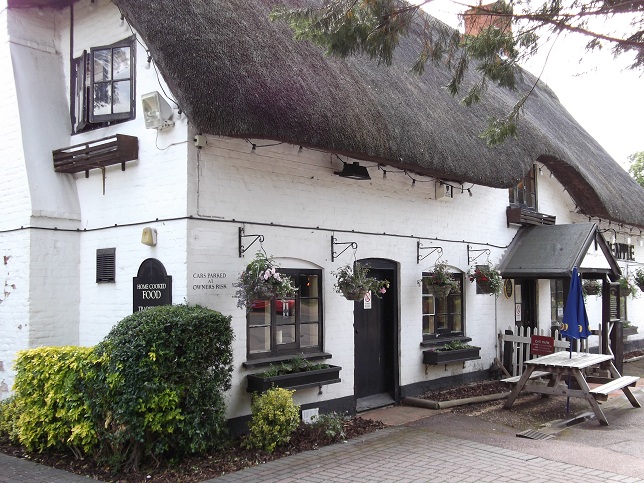 How happy was my husband Steve! when we made our way to the bar, under the lovely old low beams, to see a barrel of real ale resting on top of the bar.  Steve, just to mention is a rather special fan of the good old real ale!  Tyler is now doing a guest real ale poured straight from the barrel on the bar.  This was just put on this morning and was doing very well while we were there, with a number of punters sampling and ordering pints of the stuff!  Steve thought it was excellent….well done Tyler.  Anyone who puts my husband in a good mood is a friend of mine.  Instead of my regular Stowford Press Cider, I had a large glass of an Aussie red wine on offer.  Have to support my homeland exports!!  This was a smooth, gorgeous Shiraz…wonderful on an early Autumn evening!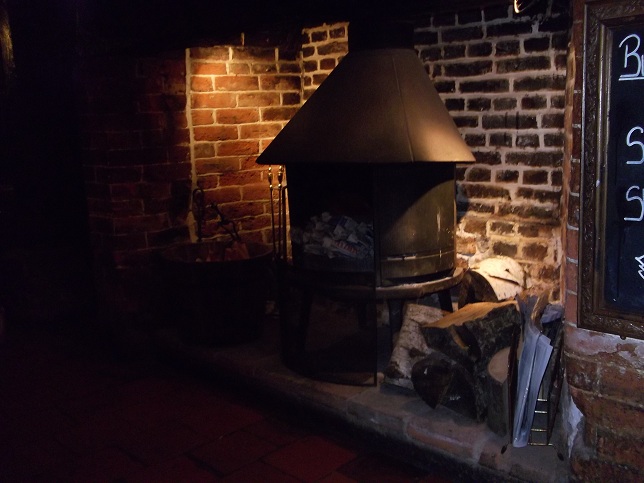 I really would have loved to have stayed for another glass of red wine (this place is always hard to leave!) but it was getting dark and we were walking back to the cottage.  Only a short ten minute stroll back wasn't far at all……always nice after sitting for an hour or so.  We may be back there tomorrow, being Sunday….we'll see!  Just remembered, a Christmas menu has been just released and it sounds wonderful……I will post this soon…..If there is no barrel of a guest ale on the bar when you visit, choose a pint of Fuller's London Pride, always kept and served extremely well.  Cheers!