I've just come into the cottage after spending some time in my small garden and I feel wonderful seeing my beans looking so healthy already.  This is my first attempt at growing runner beans and broad beans so it's a bit of an experiment this year……so far, so good!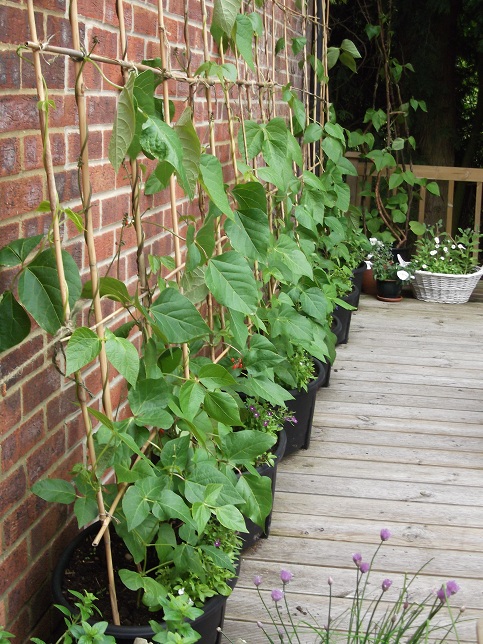 I spoke to the gardener who looks after the large garden on this estate and he thinks they will do well, as long as I feed them regularly.  I think our crop will feed a small village but that's not a concern….we can give some away and freeze them if needs be.  I've been researching through my cook books and on the Internet for summer recipes for beans and I've come up with some great ideas and can't wait when it's time to start harvesting them.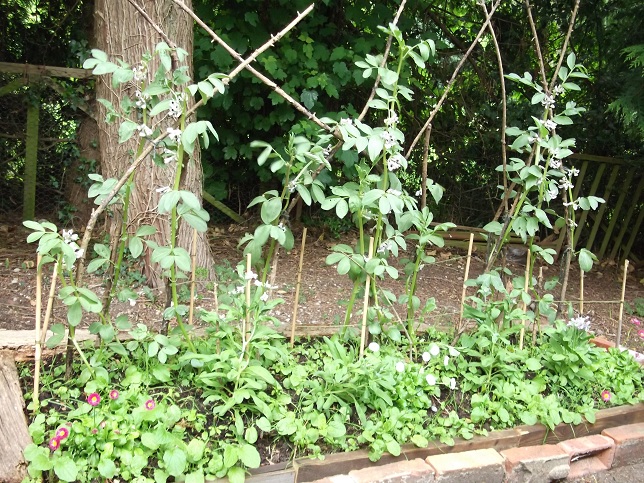 The sweet peas I planted out are going to be a beautiful fragrant display. As long as we continue to keep the two dogs from peeing!! on my plants, all will come together well.  Jester and Indi love to come and see the garden when we are in there and so far have been very respectful!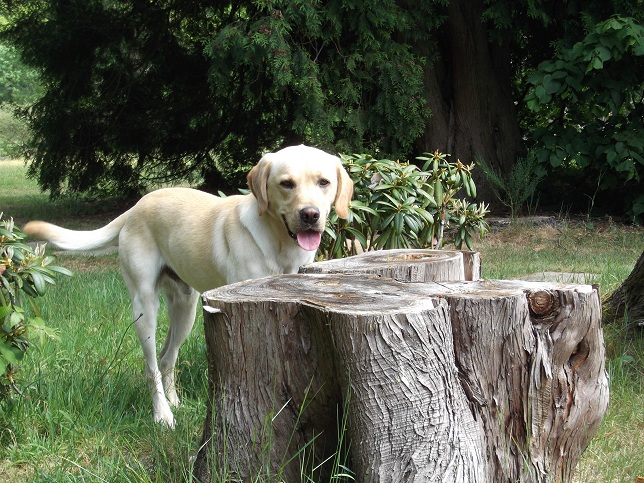 The dogs much prefer running around in the big house's massive garden anyway.  They have taken into rough play in a big way in their garden.  It's like the doggy version of championship wrestling.  There's no rules,  just whoever gets tired and fed up or (in Jester's case!) scared by the other dog, wins.  Indi is still top dog and wins nearly every time.  It's very entertaining and a good workout! for both dogs.