It's Steve's 51st Birthday today and I've been up since 6am, making his Birthday cake!  He's making us all Margaritas to die for! so I thought I'd make up a quick guacamole dip while I was still in 'domestic goddess' mode, and no one else was up yet, so I could get cracking in the kitchen without any interruptions. We'll serve the dip with some good quality corn tortilla chips and sip away before departing for a meal at one of the local restaurants.
GUACAMOLE DIP (SERVES FOUR WITH CORN TORTILLA CHIPS)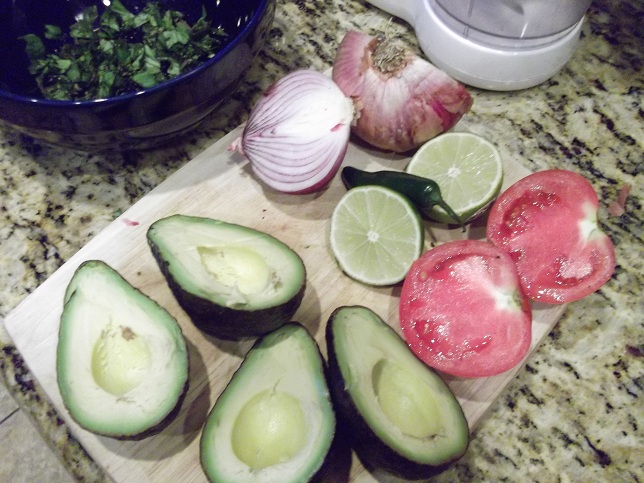 INGREDIENTS:
2 ripe avocados
1/2 large red onion (minced)
1 Serrano chili (minced…we leave the seeds in!)
2 tablsp. coriander (chopped)
1 lime, juiced
Cracked pepper and sea salt
1 tomato (chopped finely)
METHOD: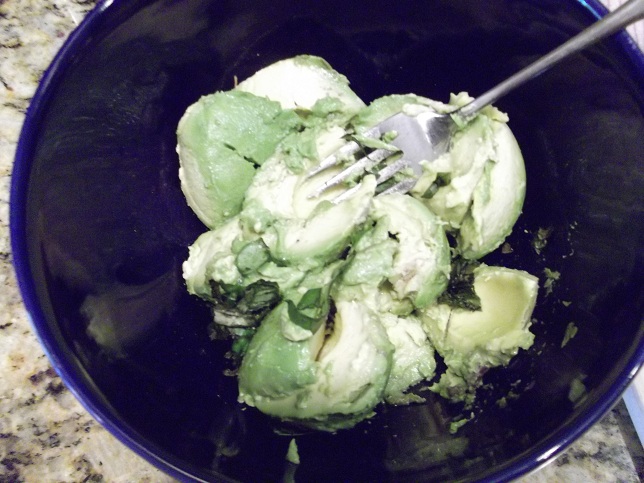 1. Cut avocados in half and scoop out flesh and put into a bowl.  Add the lime juice, coriander and a pinch of salt,cracked pepper and mash lightly (you want to keep a bit of texture to the dip so don't mash until smooth.)
2.  Mince the onion and chili together in a food processor until lightly minced, then add this to bowl.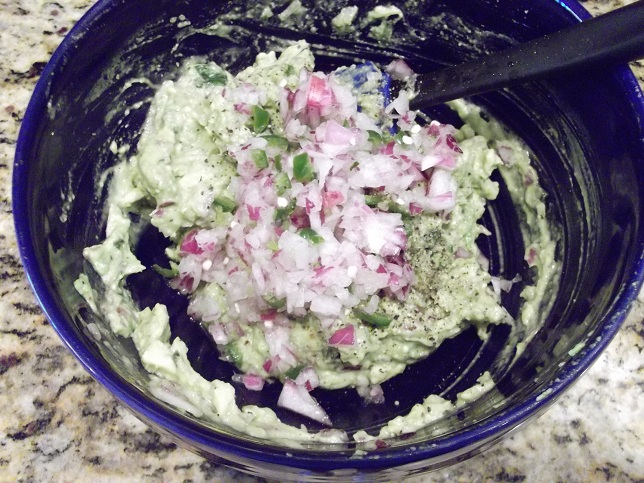 3.  Mix all this together and add a little more salt or pepper if required.
4.  Chop tomato and add this to the mix (leave the tomatoes out if you are not serving straight away and add them just before you are ready to serve.)
Great served with a well made Margarita!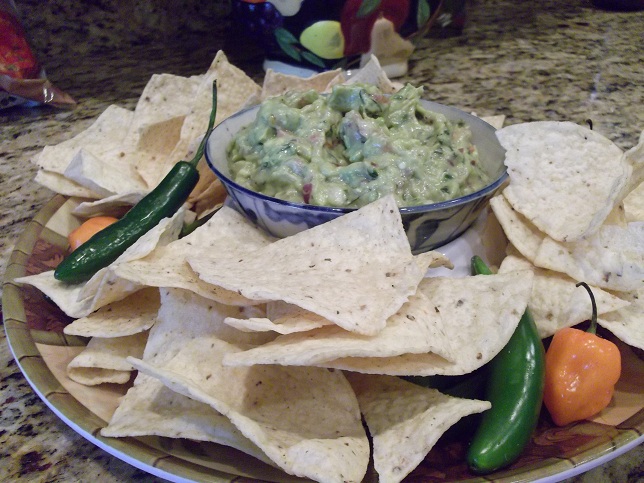 0