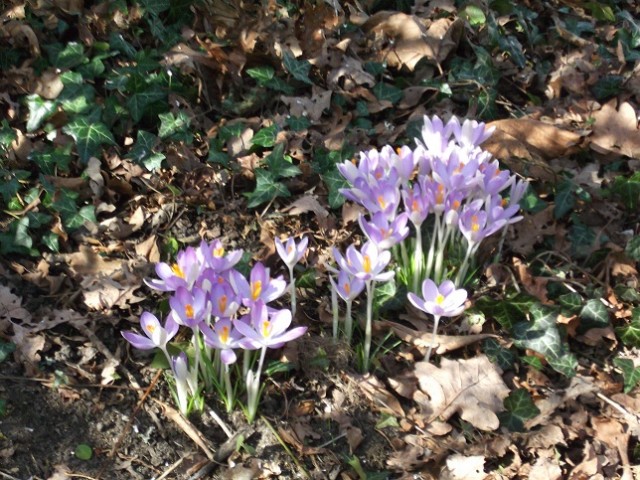 What an incredible sunny day it has turned into today.  BBC Weather Website is so wrong again today.  They forecast mist and my last glimpse on their weather page is still saying mist for this area when all we have had is beautiful bright sunshine all day.  Hard to plan our long hikes in advance when the forecast is so inaccurate.  Someone needs the sack! 
I walked leisurely through the large gardens today on the estate and saw many signs that spring is definitely on the way.  Yippee!!!!  Crocus and daffodils are pushing their way up through the ground at a rate of knots and the gorgeous little snow drops are present there too.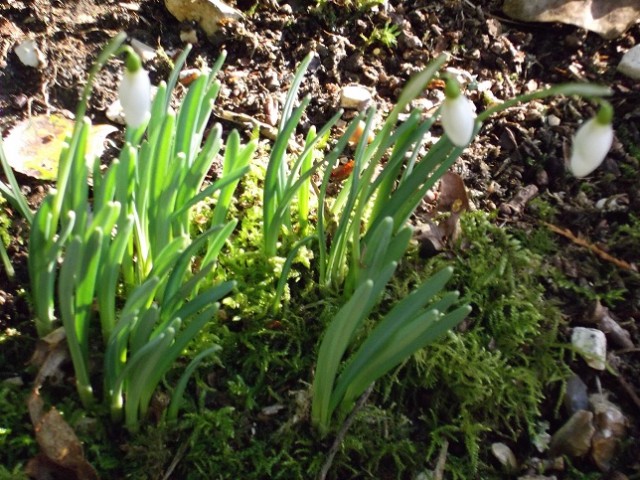 The bird life are growing in numbers also.  I hear two woodpeckers near the orchard as I am writing this bog (outside on the sunny decking area)  The birdsong is wonderful and as I close my eyes to listen , it is very relaxing……except for the chainsaw! I can now hear in the distance…….hopefully for not too much longer!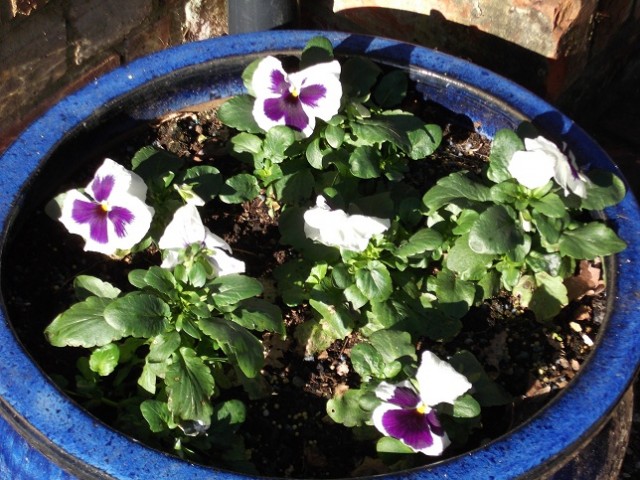 I have planted pansies in large tubs on each side of our Cottage front door.  They are already looking lovely and have proved to be frost tolerant much to my surprise.  So, a lot to look forward to now as I love the garden with a passion and can't wait for all the freezing cold conditions to be well and truly behind us.
0